free-hip-hop-beats.com
Download free-hip-hop beats
Download free hip-hop beats, and hundreds of royalty-free rap instrumentals.
There are no limits on downloading and no registration is required.
Just free rap instrumentals, in high-quality MP3 320kbps files.
For the U.N. of rappers out there!
European, American, African, Asian, Latino, many rap beats, all free, coming in many flavors, genres, types, north, south, west, east coast, legal, gangsta, whatever.
You don't need to spend anything in order to produce music, your only limit should be your imagination.
Creativity gives birth to an unlimited number of parallel universes, let yours run wild.
Sunshine state of mind sometimes,
Some others down the whirlpool,
hell-bound, time and space
In my hands, inflate, deflate
pause, repeat, local host,
in the crowd, mental reset
Teleport into the intellect
For some of the producers out there, I just sometimes ask a rhetorical question:
What did hip-hop do to you? Why are you so upset with it that you punish it so badly?
Hip-hop is a powerful art form, it was born out of the slums, grew up in misery, pain, and trauma and turned into a giant amongst arts!
It deserves all the respect!
About the author
I started making rap instrumentals in 2007, and since then I've created over a thousand rap beats that I've offered for free on different platforms, free-hip-hop-beats.com being the latest, most complete, and most organized.
I've done lots of collaborations with artists both online and personally.
I grew up in the gritty city of Bucharest, Romania, then moved to Spain for a few years, and I'm currently living in Cyprus.
I love making music in my spare time and it gives me great satisfaction to collaborate with artists from all around the world.
My style is dynamic and ever-changing so browse around, there will be some instrumental around here that will resonate with you.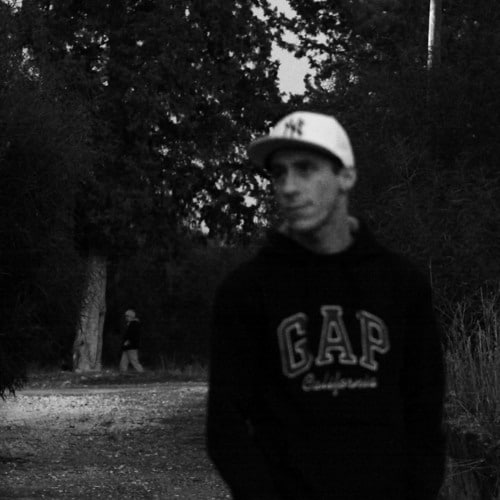 About this website – download free rap beats
I created the first website offering free rap beats back in 2007.
I started creating East-side, New York boom-bap type of beats but soon my style expanded.
You'll find many mixtures of styles and musical experiments.
Feel free to browse the website, all the hip-hop beats here are royalty-free for commercial use or any other type of use.
As for musical instruments, I use piano, strings, violin, trumpet, synth, flute, and guitar, ethnic musical instruments among others.
Some of the resulting beats are sad, depressing, melancholic, dark, and creepy, athmospheric, while others are lo-fi, positive, romantic, and inspirational, using chorus and samples.
You'll find both slow rap instrumentals and fast, dynamic hip-hop beats, chill or just insane ones.
License
If you're looking for a free rap beat, or a soundtrack for your podcast, YouTube video, TikTok music. Twitch or any other type of media project, you'll find that our beats are perfect for any type of use.
All the beats offered for free download on this website are copyright-free.
This means you can use them basically for whatever you need.
If you want, give us some credit for these beats by linking to our website, or by publishing your work with a "prod. by Barabass" tag. If not, it's okay, crediting is not mandatory.
Make sure you check back soon since there will be lots of new content added regularly.
The cost of maintaining the website is mostly provided by your donations. And labor. My labor. Just saying 😀
Send me your works using these instrumentals for a place on the Spotlight page.
Thanks for visiting.
Lucian a.k.a. Barabass Beatmaker, Mark Datter, Ronin.ESR, 24k Atoms, Abel the rebel, etc, etc, etc